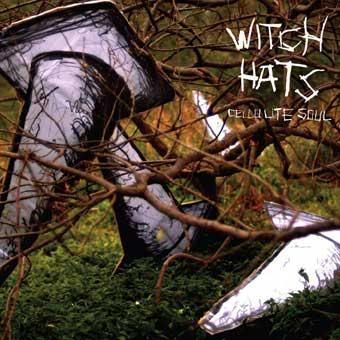 There is something incredible about listening to an album for the first time. You never really know quite what to expect. It's always an experience, whether it be good, bad or somewhere in between.
Melbourne based indie four piece, Witch Hats have recently released their debut full length entitled
Cellulite Soul
. I have to admit I was a little unsure at first but it soon became apparent I was listening to something the likes of which have been missing in the Oz music scene of late. Something which can only be described as soul.
Just to be clear I'm not talking the genre hear. More a feeling, a mood. Something deeply engrained in the music. The album has a mix of urgency and relaxedness I can't help but find both confusing and alluring.
Cellulite Soul
is made up of the kind of songs which begged to be shared. There are definite 60's and 70's type influence but there's also a distinctive hint of something uniquely them.
The stand out tracks include the opening track and first single, 'Before I Weigh' as well as 'Climbing Up Yr Cable', 'Potato Feet' (which I have to say I really wanted to love due to its incredible name) and the more mellow sounds of 'Ma Lord'.
I think the thing I like most about this album though, is the fact that it's not prefect. It's raw and personal and leaves so much room for growth and development.
Witch Hats have a little way to go before they take the country by storm but it's not difficult to see the potential they possess. Witch Hats are without a doubt a band to watch. So go ahead, buy
Cellulite Soul
. Give it a year or two and you'll be one of the cool kids boasting about liking them way back when.